Coffee Recipes
HOME


Ice Cream Parlor Mocha Soda
1/2 cup hot water

8 teaspoons finely ground coffee

2 cups milk

4 scoops chocolate ice cream

1 quart club soda

Sweetened whipped cream or prepared whipped topping
Place hot water in a medium-sized pitcher. Stir in coffee, finely ground into a powder texture, until blended. Stir in milk. Place 1 scoop or ice cream in each of 4 ice cream soda glasses. Pour coffee/milk mixture equally into each glass. Fill glasses almost to brim with club soda. Top with sweetened whipping cream or prepared whipped topping. Serves 4.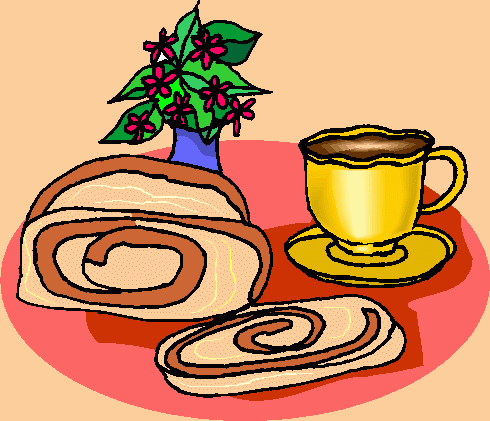 Coffee Frost
Dissolve all sugar in the coffee and cool. Pour into a metal tray or bowl and freeze until almost hard. Beat well, and freeze again to sherbet consistency. Turn into sherbet glasses, and top with whipped cream. Serves 4.


Black Forest Coffee
6 ounces fresh brewed coffee

2 tablespoons chocolate syrup

1 tablespoon maraschino cherry juice

Whipped cream

Shaved chocolate (optional)

Maraschino cherry
Combine coffee, chocolate syrup, and cherry juice in a large mug; mix well. Top with whipped cream, chocolate shavings and a cherry. Serve immediately. Makes 1 serving.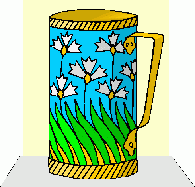 Melya
Brew some espresso coffee. Then, in a coffee mug, place the unsweetened cocoa. Cover a teaspoon with honey and drizzle into the mug. When the coffee is brewing, stir the honey and cocoa. It looks as though the honey and cocoa will never mix but suddenly it does - it turns into something that looks like dark chocolate sauce. Pour the hot coffee over the honey and stir to dissolve. Serve with cream (optional).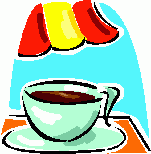 Cafe Speciale
Put 1 teaspoon chocolate syrup into each of 4 small cups. Combine cream, ¼ teaspoon cinnamon, nutmeg and sugar. Whip. Stir remaining ½ teaspoon cinnamon into hot coffee. Pour coffee into cups. Stir to blend with syrup. Top with whipped cream.
Copyright 2007 Land Run Coffee, LLC